Scooby
Age: 7
Neutered: Yes
HDB Approved: Yes

High-energy and incredibly loving, Scooby makes for a genuine and affectionate companion (and a sidekick if you're into solving mysteries).
The way his eyes light up when he sees you or gets to go for a walk, is the cutest thing EVER.
He walks well with a harness and is grass trained. He's very active and is selective with other dogs. But this good boi is currently at a shelter and has limited opportunities to go for walks, socialise and work on his issues.
Are you interested in fostering or adopting Scooby? He will need some patience and his rescuers will provide the necessary training to assist his transition and behavioural training.

To apply or find out more:
Fill Up Form
Aimee
Age: est. 2 years
Neutered: Yes
HDB Approved: Yes

A tiny cutie with the loveliest disposition, Aimee was bailed out of SPCA. She has been docile and sweet since Day 1, and is very petite for a Singapore Special.

She is currently being habilitated by her fosterer, and has been ver receptive so far to taking treats. She shows no aggression and is very food-motivated.
To apply or find out more:
Fill Up Form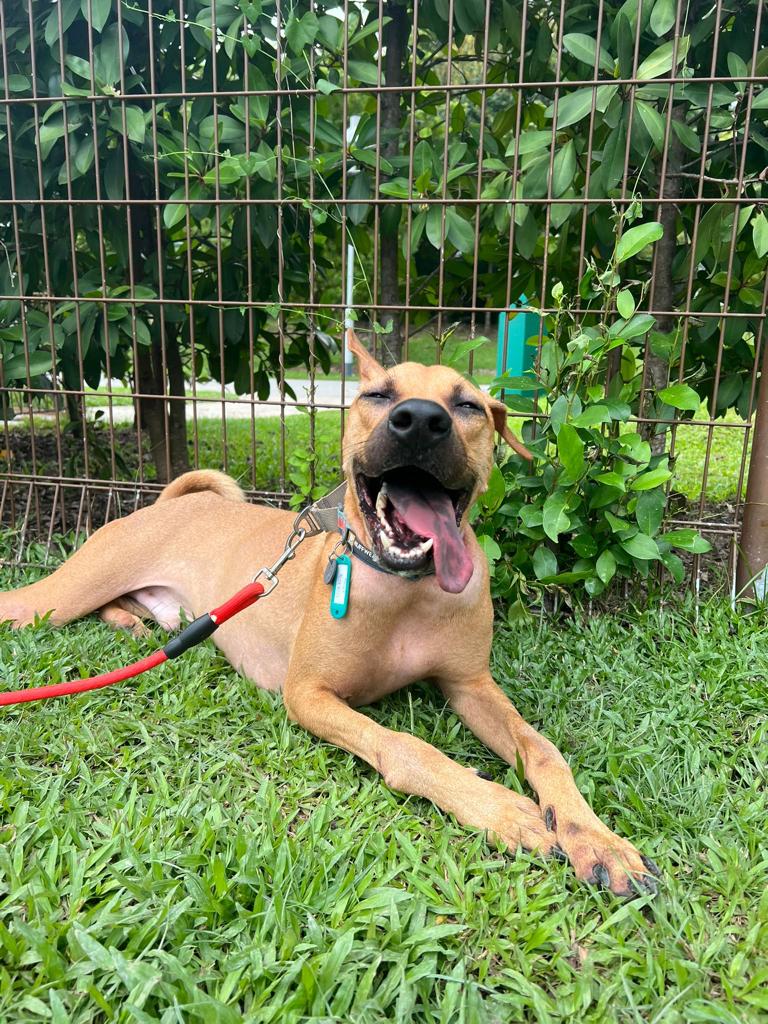 Malibu
CURRENTLY ON HOMESTAY
Age: 1 year
Neutered: Yes
HDB Approved: No

A bundle of super high energy and fun, Malibu makes for a wonderful companion! Originally adopted, he was since returned and has some struggles with separation anxiety, making him a flight risk.
He is currently being rehabilitated in the shelter, and will require a firm handler and training to help him with his insecurities. Underneath all that fear is a sweet dog that deserves a second chance! Fun fact: Malibu is from the same puppy litter as Brandy! (see above)
To apply or find out more:
Fill Up Form
Wormhole supports Love The Voiceless
Love the Voiceless (LTV)
was founded by a team of committed animal lovers in 2019. Once a group of 4 members, the team has now expanded to a network of passionate volunteers, feeders, rescuers and like-minded dog lovers. With rapid urbanisation of our neighbourhoods, unethical breeding, mistreatment or abandonment of our furry companions, accompanied with the cultural taboo and misunderstanding of Singapore Specials; our mission at LTV is to love, educate and heal.
The team at LTV actively rescue, house, rehab, educate and organise adoption drives for dogs under our care. If you're interested in working with us, reach out to us on
Facebook
or connect with us on
Instagram
.